Universities and Institutes
The universities participating in DROPIT are located in Stuttgart (Germany), Bergamo and Trento (Italy). Within these three universities, overall 8 departments are involved in DROPIT, with multidisciplinary fields such as thermodynamics, fluid mechanics, computer science, visualisation, etc.
Principal Investigators
There are 15 principal investigators of DROPIT. Spokespersons are Prof. Bernhard Weigand (Institute of Aerospace Thermodynamics - Stuttgart) and Prof. Dr. Gianpietro Elvio Cossali (Department of Engineering and Applied Sciences - Bergamo).
Team of Researchers
Currently, several postdoctoral researchers and around 15 doctoral researchers from Italy and Germany are working in three Thematic Areas (TAs): Droplet Interaction with gas (TA-A), with solid surfaces (TA-B), and with liquids (TA-C)
Advisory Board
The advisory board is composed of members from academia and industry to monitor the progress and advice on the scientific development of the doctoral studies.
Spokesperson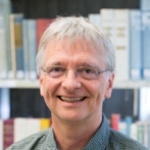 Bernhard Weigand
Prof. Dr.-Ing.
Spokesman for DROPIT, University of Stuttgart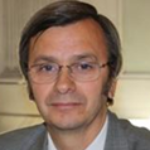 Gianpietro Elvio Cossali
Prof. Dr.
Spokesman for University of Bergamo