TA-A: Drop-Gas Interaction
Thematic area A aims at the understanding of droplet evaporation processes in sprays. The effects of droplet deformation, compressibility, multi-component systems and non-equilibrium interface thermodynamics are addressed by the different subprojects.
TA-B: Drop-Wall Interaction
Thematic area B analyzes the dynamics of drop impact on nano- and microscale featured surfaces and porous media. In particular, it is investigated how the wetting behaviour of surfaces is affected by small scale interface phenomena. Technological applications are for example the manufacturing of superhydrophobic and superhydrophilic coatings.
TA-C: Drop-Liquid Interaction
Thematic area C covers the investigation of droplet impingement on miscible liquids, in form of droplets or layers ranging from thin films to deep pools. Technical applications like coating, painting, chemical processes or impact of fuel droplets onto lubricating oil in combustion engines benefit from the knowledge gained.
Spokesperson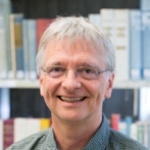 Bernhard Weigand
Prof. Dr.-Ing.
Spokesman for DROPIT, University of Stuttgart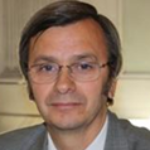 Gianpietro Elvio Cossali
Prof. Dr.
Spokesman for University of Bergamo