The two main aspects in the research concept of the IRTG DROPIT, interdisciplinarity and coupling of multiple scales, can also be found in the qualification programme. It educates the young researchers in complex subjects from different disciplines and encourages them to investigate different spatial and/or temporal scales and links them through a multi-scale approach.
Equally important as gaining specialized knowledge of so-called soft skills, which enable the students to organise and present their research in an effective manner.
Since doctoral researchers are part of an international research training group, the exchange between them and researchers of the universities in Germany and Italy is promoted as well.
Apart from courses organised especially for the members of DROPIT, the existing educational structures for doctoral researchers on both the Italian (ISA, DICAM) and the German (GRADUS) doctoral schools of the Universities are used.
Summer School
An international summer school is organised by the doctoral researchers every three years. It fosters team work during preparation and three weeks of project work. The main purpose is to initiate research projects between students and international experts.
Seminars
Seminars are held by participating or associated researchers and are open for all members of the IRTG DROPIT. They foster exchange of knowledge as well as the building of networks for future research projects.
Workshops
Workshops offer doctoral researchers the opportunity to develop new skills by listening to experts and by actively participating in practical exercises. Courses to expand organisational and presenting skills as well as droplet-related knowledge are offered.
Visiting scientist programme
Visiting scientists present their work and are available for discussions on their own or related research topics. The doctoral researchers gain new insights and specialized knowledge, and obtain feedback concerning their own research.
Equal opportunities in Science
Pooling - Synergies for Equal Opportunities in Research Associations is an amalgamation of the DFG-funded joint research projects at the University of Stuttgart, which jointly pursue the goal of equal opportunities in science and make use of synergy effects. Pooling promotes the exchange of experiences on the subject of equal opportunities among the associations.
Spokesperson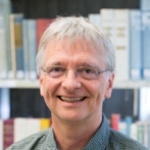 Bernhard Weigand
Prof. Dr.-Ing.
Spokesman for DROPIT, University of Stuttgart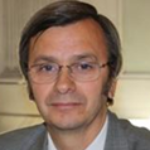 Gianpietro Elvio Cossali
Prof. Dr.
Spokesman for University of Bergamo